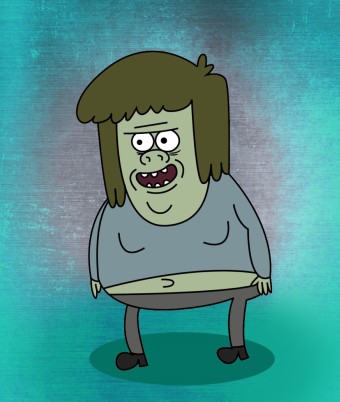 Today we're going to be learning how to draw Muscle Man, from the Cartoon Network show, Regular Show. How to draw muscle man has been requested a couple of times, and since I've already done Mordecai and Rigby, it's now time to get this green guy out of the way! Let's go!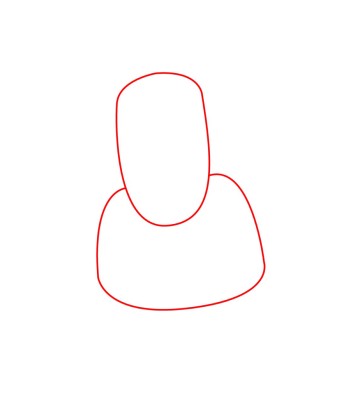 The first step to drawing Muscle Man is going to be to draw a large oval for his head, and a square shape underneath for his body.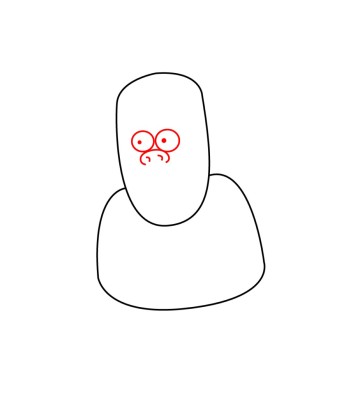 Next, give Muscle Man two circle eyes in the very center of his face, with an almost pig-like nose.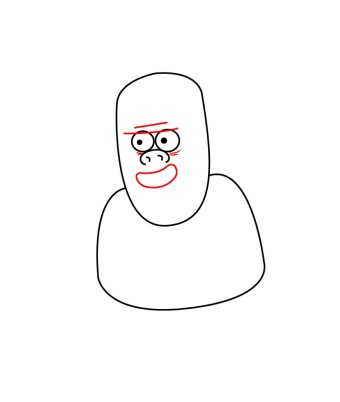 Now, draw two lines running across the top of Muscle Man's eyes for his brow, and draw a sort of bean shape for the outline of his mouth.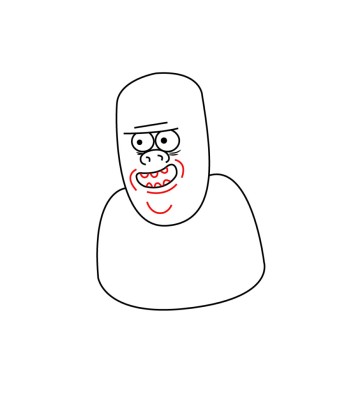 Next, give Muscle Man six rounded teeth, and draw a few lines around the outer part of his mouth. Also, draw a "U" shape at the bottom of his face for Muscle Man's chin.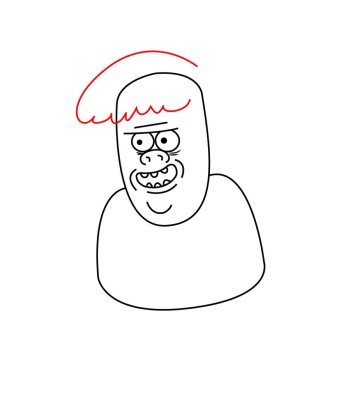 We're going to draw Muscle Man's hair in two separate steps. First, draw the top part of his hair which sits fairly high up on his head.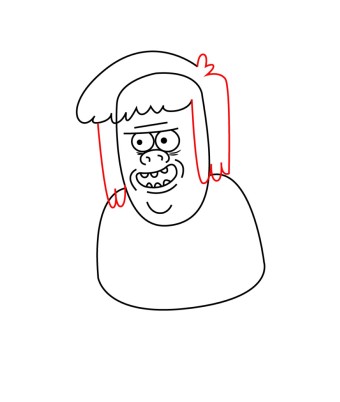 Next, draw the sides of his hair which fall straight down along the sides of his face.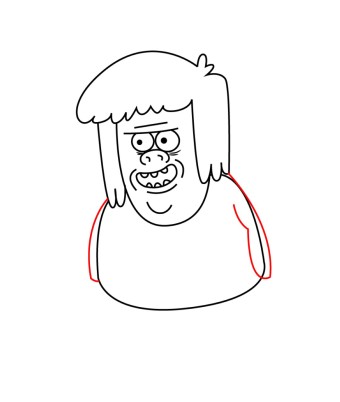 Muscle Man has a fat body, but very skinny arms and legs. Draw two tiny arms hanging at his sides, and you can put a little curve in them to make it look like he's got a little bit of muscle left.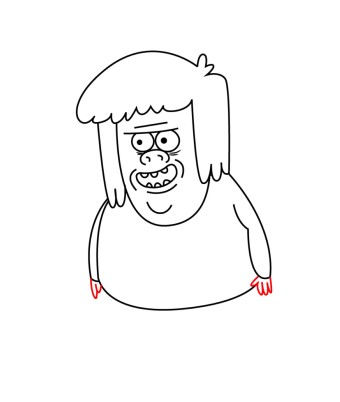 Just like most of the characters on Regular Show, Muscle Man's hands are made up of nothing more than four very small fingers.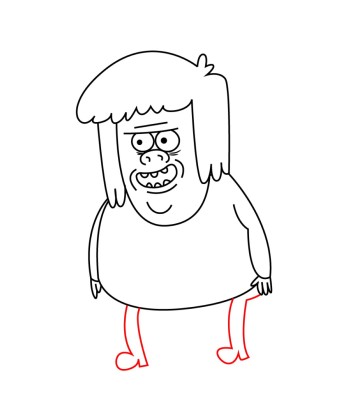 Next, draw Muscle Man's legs and boots as one solid shape. His legs should be about the same size and width as his arms.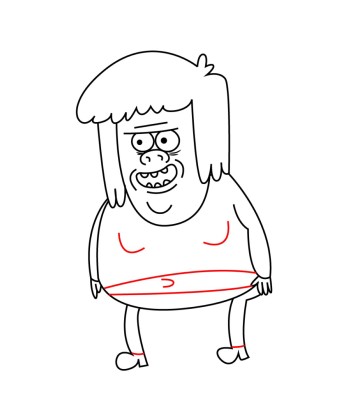 Finally, draw a couple lines across the bottom of Muscle Man's body to show where his pants and shirt don't come together. Give him a couple small curved lines for his belly button and fat rolls.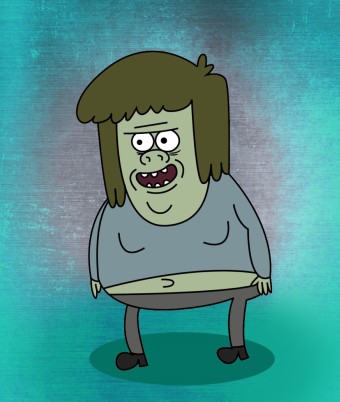 Finally, fill in Muscle Man with his usual off-putting shade of green, and he's all done! I hope you had fun doing this tutorial—be sure to stop back for more!
---