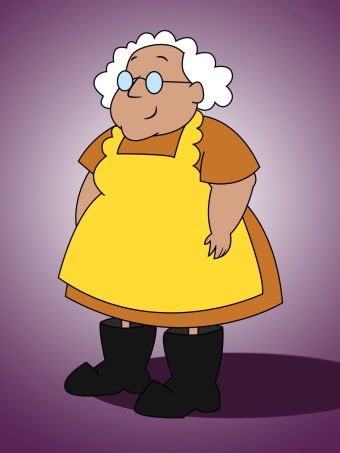 Today we'll be learning how to draw Muriel Bagge from one of my favorite cartoon shows, Courage the Cowardly Dog. Muriel is a typical sweet grandma figure. Throughout the show, she is Courage's only real friend and companion. Let's get drawing.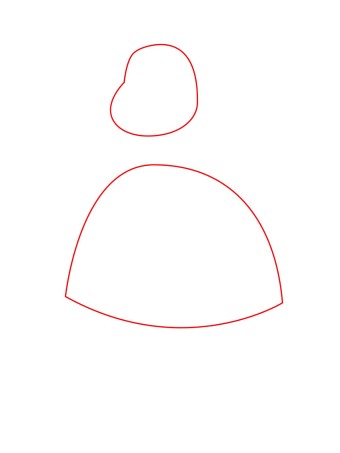 To get Muriel started, we will first need to draw a sort of bean shape for her head. Floating just below her head, draw a half circle which will be the lower half of her body/her dress.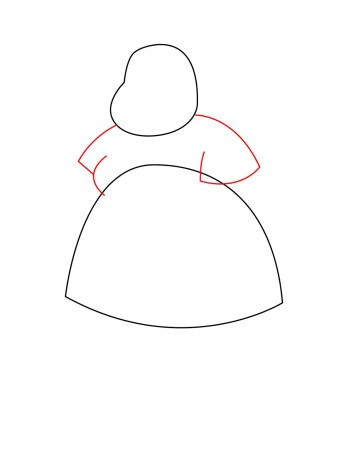 Next, draw Muriel's sleeves and shoulders between her head and body as shown.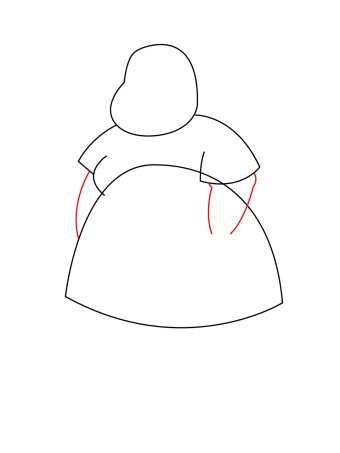 Now we can draw Muriel's arms. Only one of her arms will be visible, the other one will be hiding behind her body slightly. Make sure to draw her arms pretty wide, as she is a chunky lady.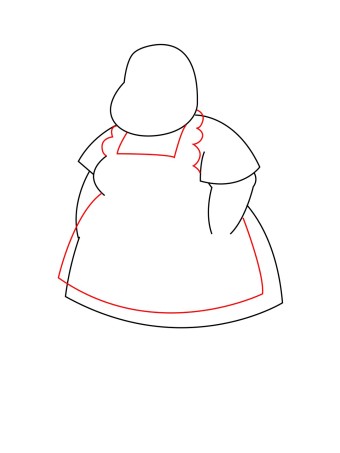 Next, draw Muriel's apron sitting on top of her dress as shown in the image. Her apron should extend nearly to the bottom of her dress, and extend out to the left just a little bit.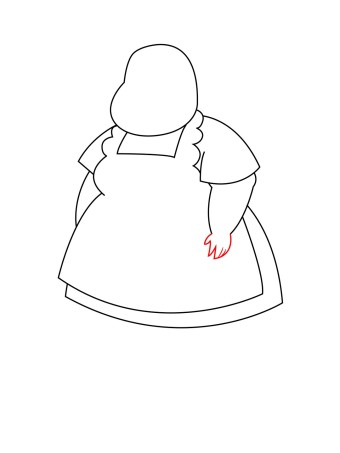 Now we can give Muriel her only visible hand. Draw a very simple and small hand as you would expect, but what is unique about Muriel is that she actually has all five fingers instead of only four like most cartoons.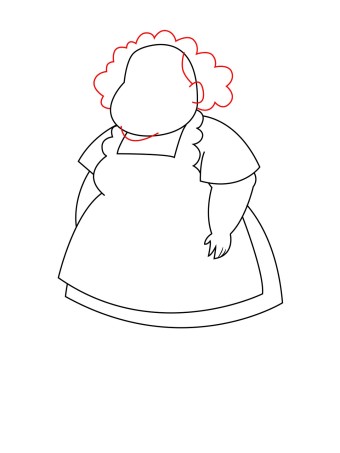 Next, draw Muriel's curly hair surrounding all sides of her head, and give her a fairly large chin that sticks outward just a bit.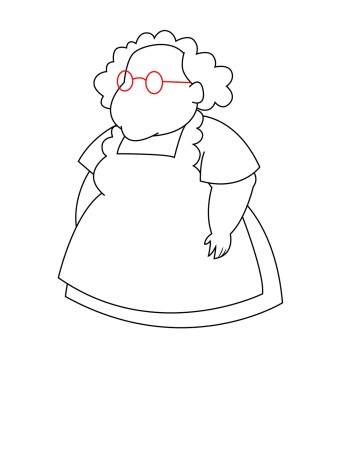 Muriel Bagge needs her trademark granny glasses! Luckily they're pretty easy to draw—just two circles connected by a line, with another line that extends out toward Muriel's ear.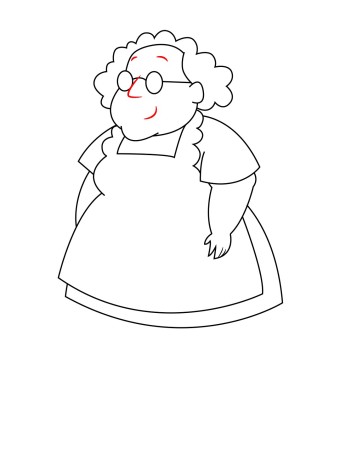 We are now going to finish off the features of Muriel's face by drawing two very small upward curved lines for eyebrows, and another simple curve for her smiling mouth. Also, draw a large "L" shape between her glasses for her nose.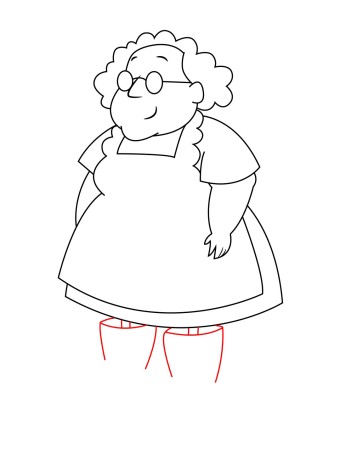 We are going to draw Muriel's boots in two parts. First, draw two large cylinder shapes right below her dress, each of these shapes should have a very tiny leg in it also.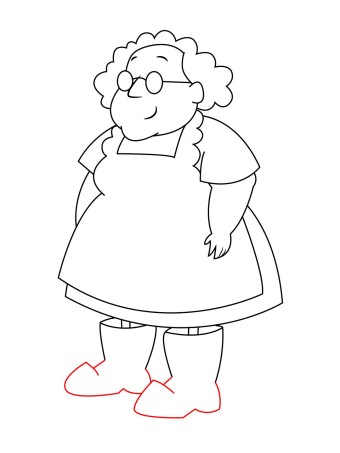 Finish off the bottom part of Muriel's boots as shown in the image. As you can see, her boots are pretty chunky and are raised a little toward the front.
Finally, all that's left to do is give her a little color, and Muriel Bagge is all done! I hope you've enjoyed this tutorial, thanks for stopping by!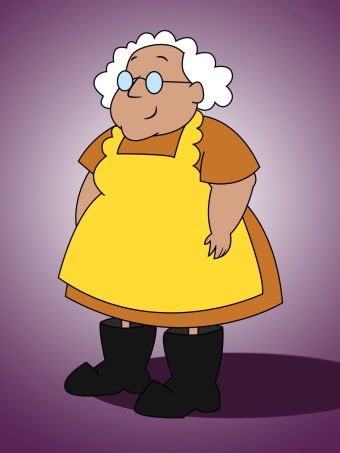 ---