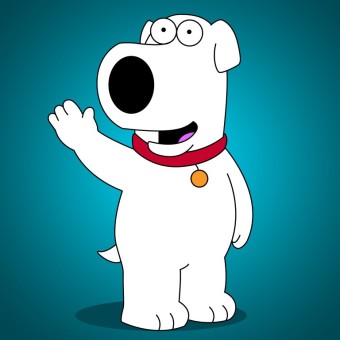 Today's tutorial will focus on how to draw Brian Griffin, from the wildly popular Family Guy. Brian is the funny, pretentious, and sometimes lovable Griffin family pet, and he's also one of my favorite characters on the show. Let's get going!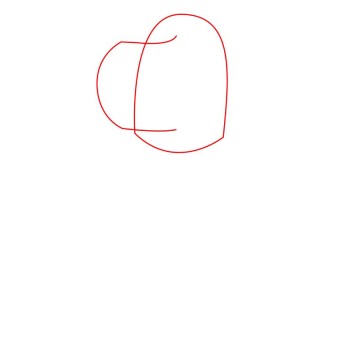 To get Brian started, first draw a sort of gumdrop shape which will be his head. Then we need to draw a very large oval shape extending to the left which will become Brian's nose.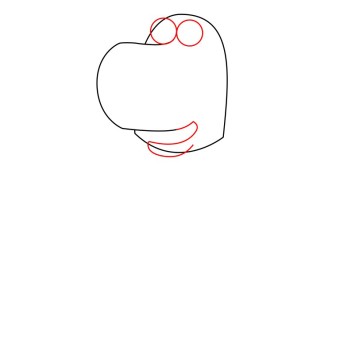 Next, draw two circles above Brian's nose to give him his eyes. Beneath Brian's nose, draw his mouth open and smiling as shown.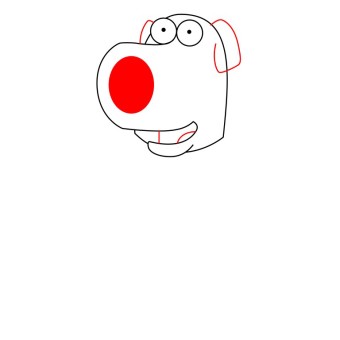 Now you can give Brian two downward pointing ears, as well as a large oval for the tip of his nose. Draw a line to create a border for Brian Griffin's mouth, and a half-circle inside for his tongue.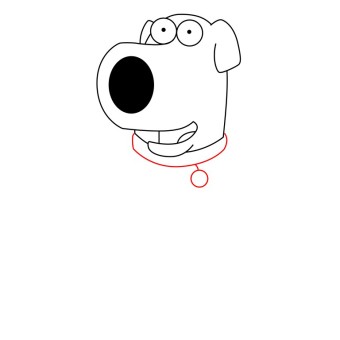 Erase any overlapping lines from the previous step, and draw Brian's collar beneath his mouth with a small oval tag hanging below.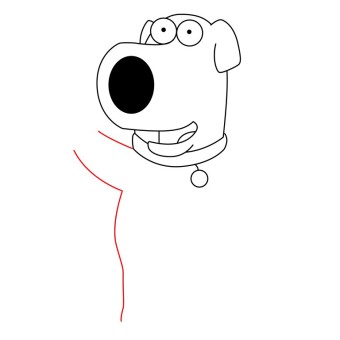 Now we are going to be moving on to the rest of Brian's body. First we need to draw two lines extending upward and to the left to give him an arm that is waving at us. Also, right beneath Brian's arm, draw a line straight down which will define the backside of his body.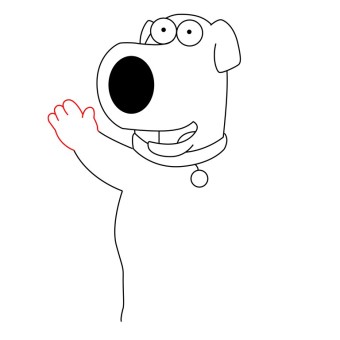 Next, draw a very simple hand with just three fingers and a thumb. As usual with most cartoon characters, all of Brian's fingers should be exactly the same size.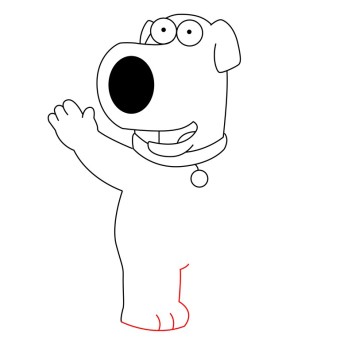 Building on the line you drew going down the back of his body, we need to extend that to finish Brian's leg and foot. Also, draw two small lines on Brian's foot to give him three toes.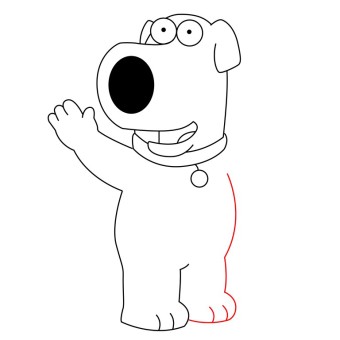 Repeat the previous step to give Brian his other leg, and extend that line upward to give him a slightly curved out belly.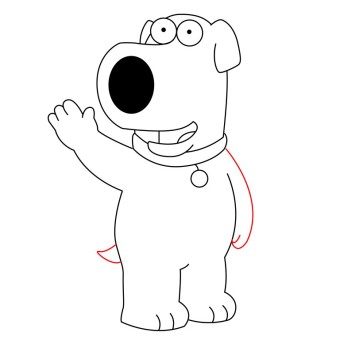 For this pose, Brian's other arm will just be laying at his side. So draw a curved line that extends from the bottom of his collar, to the top of his leg. And add one small curved line at the bottom to give the illusion of fingers. Also, to finish him off, draw a very small triangular shaped tail just above Brian's legs.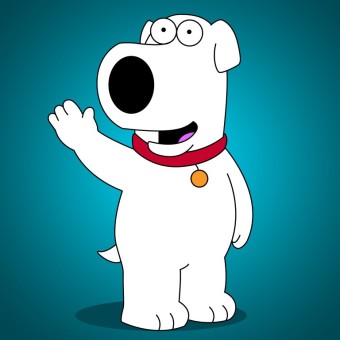 There's not much coloring to do considering the fact that Brian is all white. Just color his collar red, with a yellow dog tag, and Brian Griffin is done! Don't forget to like and comment on this post, let me know what other tutorials you would like me to do. Thanks!
---