In this tutorial I'll be showing you how to draw bug from Hollow Knight. If you didn't already know, Hollow Knight is a runaway hit game where you play as an unnamed bug knight who is exploring the ancient kingdom of Hallownest. So if you'd like to learn how to draw Hollow Knight, get your pencils ready and let's go!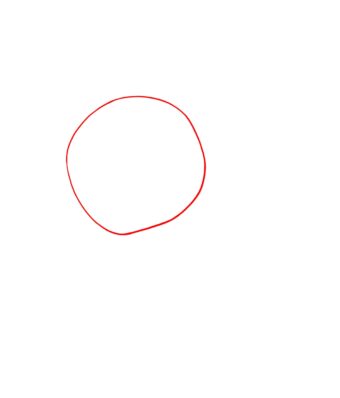 Step 1
To get Hollow Knight started, we will first need to draw a simple circle for his head.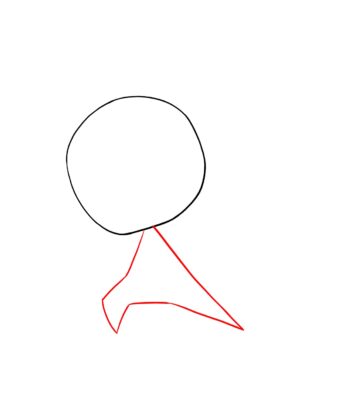 Step 2
Next, draw two small legs that each end at a sharp point beneath the knight's head.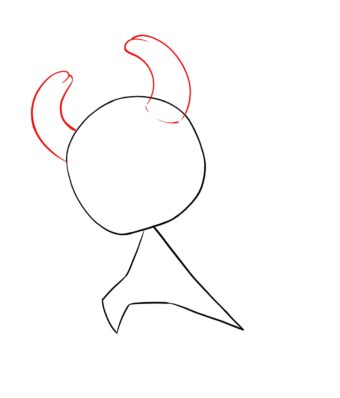 Step 3
Now we need to give our bug knight two curved horns sitting on top of its head.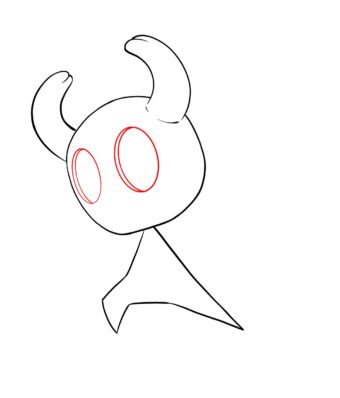 Step 4
To create Hollow Knight's eyes, draw two large oval shapes in the middle of its head.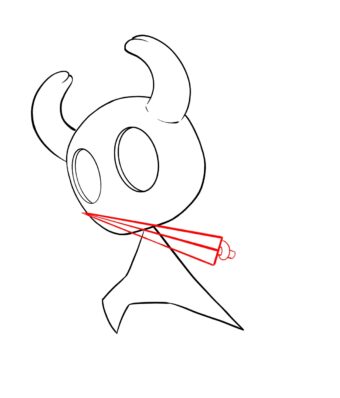 Step 5
Now we need to give our bug knight his sword. Draw a large elongated triangle shape near the bottom of his head with a small arm wrapped around the handle.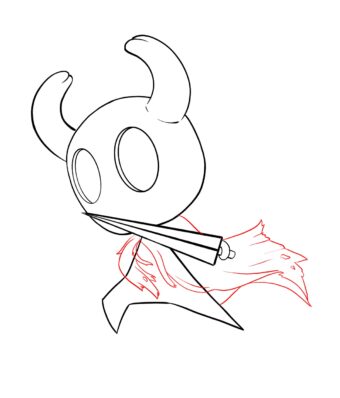 Step 6
Lastly, draw the knight's tattered cape beneath the head, flowing out behind him.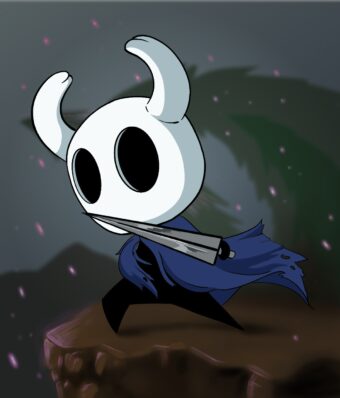 Step 7
All that's left to do now is to give our knight some color– white for the head, a blue cape, and black body– and he's all done! I hope you enjoyed learning how to draw Hollow Knight with me. If you did, be sure to check back for plenty more tutorials! Happy drawing!
---